Vaccination facts; Plus a free student handout from AccessScience
Inspire students to explore the science behind vaccines by using this powerful resource from McGraw Hill's AccessScience to build your lesson plans on virology and immunology.
Access to this content is available to Ward's World readers for free from McGraw Hill's AccessScience, an award-winning, digital STEM resource containing exclusive articles written by expert scientists and engineers; biographies of well-known scientific figures; science news, videos, and animations; and much, much more.
Instructors can use AccessScience to guide students on their research project journeys, to help students understand scientific concepts, to support distance learning efforts, in flipped classroom approaches, and in countless other ways.

Ward's World and AccessScience have partnered to offer educators a no-obligation, free trial subscription to AccessScience. Request your free trial today to discover how valuable AccessScience can be for you and your students! Get your free trial now.
---
Middle/High School
Today, more than ever, your students can gain a lot from your lessons on the immune system, diseases, vaccines, and the science behind them. The scientific progress and amazing discoveries made by researchers over the years will inspire the budding young scientists in your class. With your help, they can better understand the science behind how vaccines keep us healthy and safe or perhaps they too can develop the skills that will position them to play a role someday in advancing the field.
In our popular post How vaccines take a big shot against viruses, we shared science facts you can use to encourage students to learn more about how vaccines work to keep people from getting some serious diseases and illnesses. They'll be amazed to learn how our bodies learn to battle the weakened germs in a vaccine and make the antibodies it needs to quickly recognize and destroy the real germs in the future before they have time to harm us.
In this post, we're excited to share even more in-depth information about vaccinations from McGraw Hill's AccessScience.This powerful resource gives an extensive review of the science behind vaccines by Dr. Saul Kit, who was famous for his research and discoveries in cancer, virology, and vaccines.
Use this invaluable resource to support your lesson plans to help equip students with the skills to evaluate all the science-based topics directly related to how they live on and interact with the world around them.
Download McGraw Hill's AccessScience article on vaccinations above to share with your students; it has comprehensive facts to support or expand your lesson plans. The free download also includes assessment questions and answers you can use to test student understanding. It's a valuable resource covering an exciting topic.
Download McGraw Hill's AccessScience Teacher Answer key for this article here.
---
Recommended Products
[StartProductBlock]
Science Take-Out® Pathogens, Antibodies, And Vaccines
Students create models of pathogens, antibodies, and antigen-antibody interaction and perform simulated laboratory tests to compare the antibody levels of unvaccinated and vaccinated children who have been exposed to the bacteria that cause pertussis.
[EndProductBlock]
[StartProductBlock]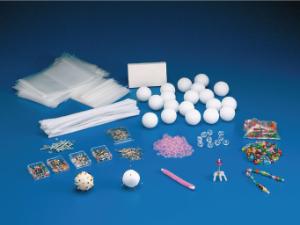 Virus Modeling Kit
An interdisciplinary kinesthetic lab that models of 5 different viruses: tobacco mosaic, mumps, influenza, potato X, and a bacteriophage. Teaches the diversity of structure of different viruses, provides an excellent lead into lessons on the lytic and lysogenic cycles of viruses, and shows that animals, plants, and bacteria are all susceptible to viruses.
[EndProductBlock]
[StartProductBlock]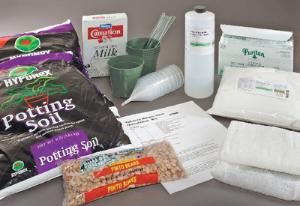 Ward's® Tobacco Mosaic Virus Inoculation Lab Activity
Study the effects of viral transmission. Explore viral damage to living plant organisms. Discuss applications for viral-induced genetic engineering.
[EndProductBlock]