Friction Science; Plus a Free Student Handout from AccessScience
Spark students' imagination with the facts about friction and its application in everyday life.
Access to this content is available to Ward's World readers for free from McGraw Hill's AccessScience, an award-winning, digital STEM resource that provides immediate, authoritative answers to students' thirst for scientific knowledge on topics such as climate change, virology, pollution, and more. Ward's World and McGraw Hill have partnered to offer educators a no-obligation, free trial subscription to this product. Request your free trial today and discover how valuable AccessScience can be for you and your students.
---
High School

Friction is a force that happens when surfaces rub against each other (with opposing motion).
In our post, Hovercrafts aren't just science friction, we shared an activity that educators can use to demonstrate the principles behind gravity, air resistance, and friction. The post described how engineers reduce unwanted friction by separating surfaces. In fact, engineering students can study friction in the field of tribology—the science of interactive surfaces in relative motion—which also explores lubrication and wear.
And, if you really want to spark students' imagination, introduce them to the field of Biotribology! Biotribology is a multidisciplinary field covering the science of friction, lubrication, and wear when applied to biological systems or natural phenomena. They'll be positively electrified to learn how tribology impacts all aspects of our daily lives.
Investigating beneath the surface, students will learn that tribology impacts:
Prostheses and implants: Articular joints, catheters, heart pumps, stents.
Natural joints and ligaments: Synovial and cartilaginous joints; function, damage, and failure.
Artificial tissue replacements: Bio-scaffolds, hydrogels, skin, dental, bone, meniscus, and tendons.
Drug delivery: Oral dispersive medicines; injections: tissue-needle interaction.
Ocular health: Ocular surfaces, contact lenses, tear lubrication.
Dermatological health: Damage and blistering mechanisms, bedsores, sweat lubrication.
Haptics: Tactile perception and surface texture, ergonomics.
Personal care: Skin and hair products, cosmetics, exfoliants.
Oral processing: Foodstuffs and beverages; mouth feel and texture perception.
Dental health: Tooth and implant wear, implant anchoring, tribo-corrosion and fracture.
There are many advantages and disadvantages of friction. The future tribology engineers and researchers in your class will help uncover new ways to harness the benefits of friction while reducing the unwanted heat, wear, and tear it causes.
Download McGraw Hill's AccessScience article, Friction, to develop your lesson plans that help students understand the mechanism, friction coefficient values, frictional oscillations, lubrication, and more! The free download also includes assessment questions and answers you can use to test student understanding.
---
Recommended Products
[StartProductBlock]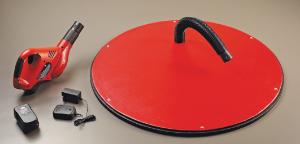 Newton's Hovercraft
The craft can ride on a cushion of air and experience near-frictionless motion. The 40" wide hovercraft is easy to use, and it doesn't need an air track. Teachers can demonstrate action and reaction on a large scale. Students observe Newton's Laws in action
[EndProductBlock]
[StartProductBlock]
Ward's Vehicle Kit
Students design and build cutting-edge vehicles to investigate stored energy from sources like rubber bands or mousetraps.
[EndProductBlock]
[StartProductBlock]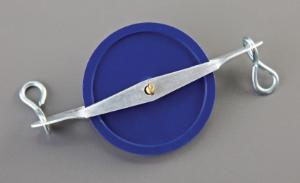 Air Cushion Table
Illustrate the thermal motion of atoms and molecules in various states of aggregation, electrical conduction processes, models of atomic physics, and mechanical motion.
[EndProductBlock]
[StartProductBlock]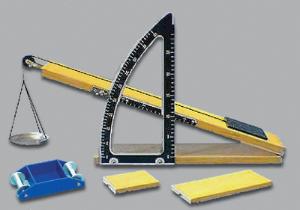 Friction on an Inclined Plane
Demonstrates various physical science topics, including the resolution of forces on an inclined plane, kinetic and potential energies, uniform and accelerated motions, and the friction between two surfaces.
[EndProductBlock]