Women in Science! Plus, free activities
All Grade Levels
In a previous post, "Amazing Grace" Hopper, we spotlighted the trailblazing woman computer scientist and mathematician. While today, women make up only 34% of the science and engineering workforce1, there's no shortage of talented women ready to close the gender gap.
You can inspire the young students in your class to pursue STEM careers by sharing the achievements of the daring women who've paved the way for the next generation of female engineers, biologists, mathematicians, doctors, astronauts, physicists, and more!
Here are just a few world-changing women who proved that STEM exploration and discovery have no boundaries!
Jocelyn Bell Burnell (born July 15, 1943) is an astrophysicist from Northern Ireland. While she was a graduate student at Cambridge, Burnell discovered the first radio pulsars, widely viewed as one of the most significant scientific achievements of the 20th century. In 2018, she was awarded the Special Breakthrough Prize in Fundamental Physics. Burnell used the $3 million prize money to establish a fund to help female, minority, and refugee students become physics researchers.
Shirley Ann Jackson (born on August 5, 1946) is a physicist, the 18th President of the Rensselaer Polytechnic Institute, and the former head of the United States Nuclear Regulatory Commission (NRC). With her Ph.D. in theoretical elementary particle physics, she became the first woman to receive a Ph.D. in physics in MIT's history. Jackson's thesis, The Study of a Multiperipheral Model with Continued Cross-Channel Unitarity, was published in the Annals of Physics in 1975. The History Makers institute describes Jackson as "an advocate for women and minorities in the sciences and, since 2001, has brought needed attention to the "Quiet Crisis" of America's predicted inability to innovate in the face of a looming scientific workforce shortage."
Mae Carol Jemison, MD (born October 17, 1956) is an American engineer, physician, and former NASA astronaut. She became the first black woman to travel into space when she served as a mission specialist aboard the Space Shuttle Endeavour. Jemison joined NASA's astronaut corps in 1987 and was selected to serve for the STS-47 mission, during which she orbited the Earth for nearly eight days on September 12–20, 1992.
Sally Ride (1951- 2012) was a physicist, a NASA Astronaut, and the first American woman in space. Ride rocketed into space on Challenger's STS-7 mission along with her crewmates. She orbited twice aboard the shuttle and had a stellar career at the University of California, San Diego, as a professor of physics and director of their Space Institute. In 2001, she founded her own company, Sally Ride Science, where she motivated girls and young women to pursue careers in science, math, and technology.
These incredible women are not only STEM role models but visionaries and transformative leaders!
Activity
To really take off, use a Projectile Launcher activity in your lesson plan; students will have a blast!
The Projectile Launcher Activity is a hands-on demonstration that reinforces some of the mathematical skills used by the trailblazing women in science to calculate orbits and other breakthroughs. The projectile launcher provides accurate and repeatable trajectories and distances as students investigate the motion of an object under the influence of gravity.
Key concepts: Range, symmetry, maximum height, parabolic paths, uniform acceleration, and the three main types of projectile motion: vertical, horizontal, and oblique.
Students can investigate projectile motion in a controlled environment. They can easily determine the launch angle with the built-in protractor. The range is variable up to 10', and it measures any angle up to 90° within a 1/2° accuracy with the plumb bob. The launcher is precision machined to give the same result every time.
Students will observe how changing the angle changes the range and discover which angle gives the best range. This kit includes an assembled spring-loaded gun, two 1" dia. balls (one steel, one aluminum), and four experiments.
Extend the lesson with this free activity download: Hank's Lab: The Physics of Projectiles.
When a projectile is launched, it forms a parabola with many variables that we can calculate. And no matter which variables we're given, we can use formulas to find the other values. For example, suppose the initial velocity is 20 meters per second, and the launch angle is 30 degrees. In that case, we can calculate other interesting values such as maximum height, distance traveled, and flight time. Use the projectile launcher with this activity to introduce students to the natural laws governing projectiles and how to calculate velocity, acceleration, time of flight, and more.
To give students an extra boost, you can also check out the Hidden Figures activity from Ward's Science By You to encourage students to learn about other fabulous women who conquered STEM and helped transform the world. The free download includes step-by-step procedures for classroom success!
---
1. National Science Board, National Science Foundation. 2022. Science and Engineering Indicators 2022: The State of U.S. Science and Engineering. NSB-2022-1. Alexandria, VA
Recommended Products
[StartProductBlock]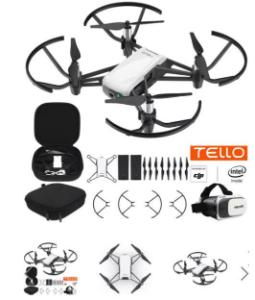 Aeronautics: Coding Drone Using DJI Tello
Students use multiple languages to code this drone. Includes tutorials addressing drone blocks, Python, and Scratch.
[EndProductBlock]
[StartProductBlock]
Fundamentals of Physics Rotational Motion
Students investigate the relationship between linear and angular velocity.
[EndProductBlock]