Use this free printable worksheet to teach butterfly life cycles
Students can organize and record their observations of the stages of developing butterflies, from larva to butterfly.
Fill form to unlock content
Error - something went wrong!
You're in! Thanks for subscribing.
Elementary/Middle School
The Painted Lady butterfly is a cold-blooded beauty (ectothermically speaking) that provides a great way to engage students, teach about life cycles, observe metamorphosis, scientific method, and more. Students can use our printable worksheet to organize and record their observations of the stages of developing butter­flies.
Learning about life cycles
Life cycle lesson plans tap into students' natural curiosity about the world around them. It's a scientific fact that every human being who's ever lived and seen a butterfly has been fascinated by its metamorphosis—we can't prove that, but we just know it's true!
When students learn about developing butterflies in your classroom, they learn valuable lessons about the different life cycle stages from egg, caterpillar, chrysalis, and butterfly.
Butterfly life cycles cover several science objectives, including inquiry, observation, critical thinking, and process skills. Students in higher grades can explore how organisms change on a cellular level throughout their life cycle.
Cultivating and caring for butterflies
Butterflies are an easy resource to use in the classroom and are perfect for hands-on learning (especially when you use a Complete Culture Kit). It's easy and exciting for students to learn about the concept of life cycles when they can see it unfold before their eyes.
Download our free printable worksheet along with the answer key to help you teach butterfly life cycles. It's a great resource to use when students are raising Painted Lady butterflies in the classroom. It even includes a butterfly vocabulary and labeling activity.
Download the student worksheet at the top of this page, and get the activity answer key here.
Recommended products:
Click here to order butterflies from our Canadian brand,
Boreal Science.
[StartProductBlock]
Ward's® Painted Lady Butterflies, Complete Culture Kit
Vanessa cardui butterflies form chrysalides and transform into colorful butterflies right before your eyes. Comes with everything you need to raise larvae to adulthood: complete kits, butterfly eggs, live larvae sets, or food and supplies
[EndProductBlock]
[StartProductBlock]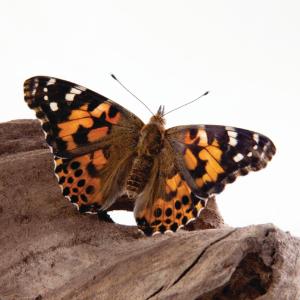 Ward's® Live Painted Lady Butterfly Larvae: Pack of 5
Watch and learn all about the amazing life cycle of a butterfly! Experience the complete metamorphosis of Painted Lady Butterflies from larvae to beautiful adult butterflies.
[EndProductBlock]
[StartProductBlock]
Ward's® Butterfly Life Cycle Poster
Clearly represents all stages of metamorphosis. A variety of North American butterfly species are represented.
[EndProductBlock]
[StartProductBlock]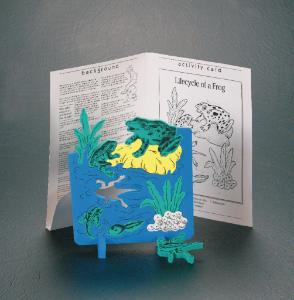 Butterfly Life Cycle Model and Book
Study the life cycle of a butterfly from larvae to adult butterfly with this colorful 3D pop-up model. Includes an activity card.
[EndProductBlock]
[StartProductBlock]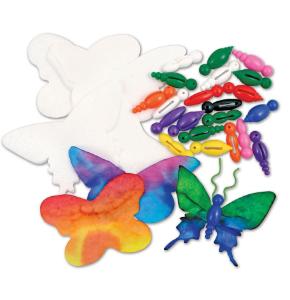 Butterfly Ornaments Kit
Beautify your classroom with brilliant bugs. Students design their own bugs. Kit features Bug bodies, pre-cut Color Diffusing Paper wings, and antennae to make gorgeous bugs!
[EndProductBlock]