Magnetic Force Fields: Attractive Breakfast Cereal
Use breakfast cereal to teach your students about magnetic attraction.
Grade Level: Middle School
Discipline: Physics
Standards: MS-PS2-5: Force Fields. Conduct an investigation and evaluate the experimental design to provide evidence that fields exist between objects exerting forces on each other even though the objects are not in contact.
---
Are you looking to teach your students about magnetic field lines, magnetic attraction and more? Check out this simple activity using an everyday material - breakfast cereal!
Learn more by downloading the activity above.
---
Recommended Products
[StartProductBlock]
Neodymium Disk Magnet
A powerful magnet for a variety of experiments.
[EndProductBlock]
[StartProductBlock]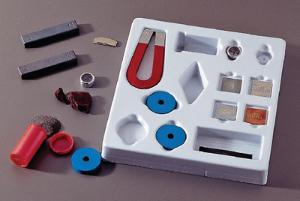 Economy Magnet Kit
The economy magnet kit showcases the basic of magnetism.
[EndProductBlock]