Special Edition: Monthly Science Activities Round-Up
All Grade Levels
This special edition of the Ward's World Science Activity Round-Up keeps students engaged throughout the year. We've jammed this Round Up with unique science activities that students can complete in class or at home. We've got you covered from Mother's Day to Halloween and every occasion in between. It's the perfect resource to keep your students excited about learning any time of the year.
The Round-Up covers concepts in science, engineering, math, and more! Activities are hands-on and easy to use for students of all levels. Supplies are economical and readily available around the house or on Wards Science. The best part is you get students up, outdoors, and exploring the world, in or outside the classroom! Students will construct bridges, create robots or interactive displays, observe tarantulas, play forensic anthropologists, and so much more!
Use these resources to engage your students and connect them to your lesson plans and the world of science throughout the year—the Ward's World way!
The Monthly Science Activities Round-Up makes it easy to pick your favorites and share them with your colleagues.
Here's what you'll get in the Round-Up:
August
Back-to-School: A quick checklist for back-to-school lab safety
You can use these science lab safety tips for the school year as a checklist for your activities and experiments.
September
Fall: 5 Fun Science Ideas for the First Day of Fall
Fall science activities don't have to be expensive or elaborate. So if you're looking for quick ideas for the first day of fall, try these simple science activities for your class or lab.
Fall: Predicting pigments: a biology activity for fall
This fall Biology activity has your students collecting leaves and forming hypotheses about pigment based on their leaf selection—an interesting chromatography lesson plan.
October
October 5th: World Teacher's Day: 9 famously successful people who gave thanks to teachers
Celebrate World Teachers' Day by learning how teachers made a difference in the extraordinary lives of these STEM professionals.
October 23rd: Go for the gold at the Mole-ympic Games: A Mole Day chemistry lesson plan.
Celebrate Mole Day on October 23 with a free chemistry lesson plan featuring a Mole-ympic Games Triathlon in which students break into teams to define, measure, and identify a mole of material.
Halloween: Halloween fun with chemical reactions: Jack-o-lantern tube of toothpaste demo
Elephant's Toothpaste Halloween Demo features Ward's® Chemistry Elephants Toothpaste Demonstration Kit, available on wardsci.com.
Halloween: 13 spooktacular science ideas and activities for Halloween lessons
Science activities for Halloween include spiders, blood, bats, and much more.
November
November 8th: 8 Ways to Celebrate National STEM Day
STEM ideas, inspirations, and activities that elementary, middle school, and high school teachers can use in the classroom for National STEM Day.
Thanksgiving: Fowl play: How heat kills the bacteria in your Thanksgiving turkey
Food safety science shows students how heat destroys Salmonella, Campylobacter bacteria, and other germs in turkey through the denaturation of proteins.
Thanksgiving: The chemistry of Thanksgiving dinner
The chemistry of Thanksgiving dinner, including the truth about tryptophan.
December
Holidays: How science helps Santa go down the chimney and 4 more easy holiday science activities to break up students' breaks
5 easy holiday science activities to help students discover physics, chemistry, and other STEM topics at home.
January
New Year's Eve: Fun Science Activities to Celebrate the New Year
Simple activities demonstrate simple chemical reaction types.
February
Black History Month: Celebrate Black History Month & download 4 free printable science posters
These African American researchers helped advance the fields of science, technology, engineering, and mathematics.
Superbowl: Put Your Spin on Football Science
Explore how angular momentum and gravitational potential energy impact a football's flight path and bounce.
March
Butterfly Season: 3-in-1 Butterfly Power Pack
Popular classroom resources on Painted lady butterflies. Worksheets, cultivation guides, trivia, and more help reinforce biology lesson plans.
March 14th: Pi Day - circle the date, time to celebrate.
Engage student interest in math and science by celebrating the number Pi, the mysterious ratio found in circular objects and forms throughout nature, science, and mathematics.
March Madness: Score These Basketball Science Activities
Students observe how basketball shot angles and percentages improve player performance.
April
Allergy Season: Allergy Science; Plus a free student handout from McGraw Hill's AccessScience
A free article from McGraw Hill's AccessScience reviews allergy mechanism, types, diagnosis, and therapy.
Earth Day: Earth Science Resource Round Up
Earth Science resources on the greenhouse effect, climate change, seasons, environmental geology, and more.
May
Mother's Day: Horticulture Science and Careers
Students learn how horticulture is an applied science with a range of STEM-related career opportunities. You can use the huge presence of beautiful Mother's Day flowers, plants, and fruit baskets to engage your students in the science of horticulture.
June
Father's Day: Puttin' the physics of golf in your course!
Help your students impress their fathers and father figures with some facts about a popular father's day sport, golf. Students can explore how aerodynamics and friction impact a golf ball's distance and landing pattern.
July
Fourth of July: Red, white and boom! How fireworks work.
The budding pyrotechnic engineers in your science class will be excited to learn how chemistry is behind the beautiful colors and thunderous sounds of fireworks.
Palindromes and Seasons
Celebrate Palindrome Days with these genetics and chromosome activities
A palindrome is a sequence that reads the same backward and forwards. Palindromes are fun but also have value in science. Palindromes are in our bodies; studying them can lead to cures for diseases. March 20, 2023 is an upcoming palindrome date for 2023, challenge your students to think of the other palindrome date patterns for the year.
Reflect back on Palindrome Days!
Palindromes are all around us in nature, mathematics, and words. Get examples of palindromes in mathematics and fun ways to incorporate them in your lessons. March 20, 2023 is an upcoming palindrome date for 2023.
Reasons for the seasons; Earth science facts to make their day.
Earth science concepts reveal the details behind the Earth's seasons, solstices, and equinoxes.
---
Recommended Products
[StartProductBlock]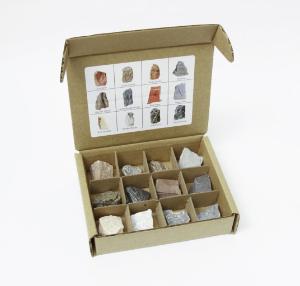 Ward's Science Essentials® Metamorphic Rocks Collection
Perfect for teaching properties of metamorphic rocks.
[EndProductBlock]
[StartProductBlock]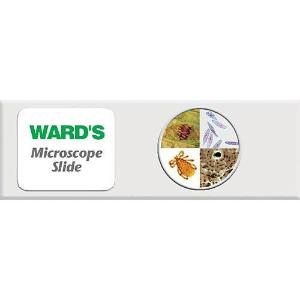 Sun and Shade Leaves Slide
Shows variation between leaves grown in the sun and shade.
[EndProductBlock]
[StartProductBlock]
NewPath® Earth Science Learning Centers
Engaging, ready-to-use learning centers for review of standards-based topics.
[EndProductBlock]