Earth Science Resource Round Up
Middle and High School
Azure seas cover our big blue planet over more than two-thirds of its surface. So far, Earth is the only planet we know in our solar system that has liquid water on its surface, maintains life, and has active plate movement. There are roughly nine million unique species on Earth that depend on the planet for survival. The Earth has gone through continuous change over the past 4.5 billion years (give or take a day or two), resulting in the life-sustaining environment we know today. Food, water, air, and the entire ecology on Earth are products of that evolution.
Help your students "Go Green" in time for Earth Day. Check out these great activity sets on topics like recycling and composting. Available here.
Plus, use these resources to help students explore the scientific facts behind everything from rocks and minerals to earthquakes, tsunamis, the water cycle, mountain formation, and more.
Greenhouse Effect Activity
Students can use common household supplies to simulate the greenhouse effect in this simple activity. They learn about greenhouse gases, global warming, and the environment.
What is Climate Change?
Download this lesson plan and immerse your science students in one of their generation's most significant scientific developments.
Reasons for the Seasons
Earth science concepts reveal the details behind the Earth's seasons, solstices, and equinoxes.
Environmental Management
Students can explore environmental management, why it's essential, techniques, and the challenges participants face.
Environmental Geology
Students explore the effects of Earth science on human civilizations, including soil erosion, water, and air pollution, flooding, earthquake and volcanic activity, mining, and global warming.
As earthquakes set records on the Richter scale, volcanoes spew their molten lava, and glaciers and sea ice melt, your students will better understand the structure, properties, and processes of these and other phenomena when they study Earth Science in your classroom.
---
Recommended Products
[StartProductBlock]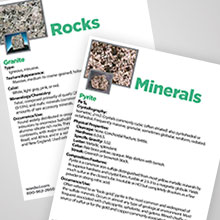 Geology Specimen Key Cards
Guides provide extensive information on Ward's Science rocks and minerals. Supplement lessons or use for take-home study or homework assignments.
[EndProductBlock]
[StartProductBlock]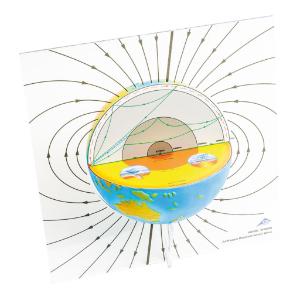 Earth Layer Model with Seismic Waves
This unique model shows the connection between the inner layers of the earth, the spreading of seismic waves in the interior of the earth and the earth's magnetic field.
[EndProductBlock]
[StartProductBlock]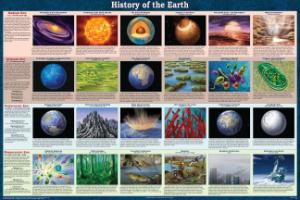 History of Earth Poster
Instructions on determining history of life and geology of earth.
[EndProductBlock]
[StartProductBlock]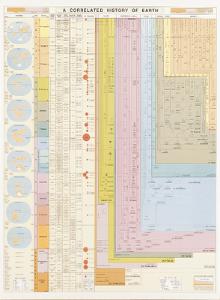 Correlated History of Earth Chart, 11th Edition
Hundreds of illustrations add a striking visual dimension to the data presented on this full-color, laminated wall chart.
[EndProductBlock]