How to teach with Daphnia: A free guide for working with and caring for your live materials.
Download this care guide for the facts on culturing this complex yet easily studied organism.
Introducing Ward's How to Teach with Live Materials Series
Curious about teaching with live critters in your classroom, but not sure where to start? Or are you ready to incorporate a new type of specimen in your life science lessons but not sure which one is right for you? We're here to help with our all-new How to Teach with Live Materials series of free guides. These free downloadable guides are packed with information and expert guidance from our in-house live materials lab technicians and biologists. You'll get a thorough introduction to the wide world of living specimens and learn how to use them in your classroom to teach hands-on lessons that explore everything from life cycles, animal behavior, comparative anatomy, physiology, bio-chemical processes, disease, health, nutrition, and more!

Read on to learn all about teaching with Daphnia, and discover our other guides in this series at Ward's World! Check back for more coming soon.
How to Teach with Daphnia
Excited students are just a heartbeat away when you include Daphnia specimens in your lesson plans. The benefits of observing the common "water flea" are clear!
Students will be fascinated to see how this creature's transparent exoskeleton reveals its pulsing, beating heart, developing eggs, haemolymph, ganglia, and more. Its unique features and easy handling make Daphnia the perfect organism to include in any biology lesson. Students can use a low-power compound or a dissecting microscope to make in vivo observations of the Daphnia. They'll get a spectacular 3-D view of the Daphnia's functioning organs and biological systems.
Of course, Daphnia also make an excellent food source for small fish and amphibians. But before you put them on the menu, consider all the cool ways these ectothermic critters are suitable for scientific observation:
Examination of gross external and internal anatomy
Determination of sex of specimens
Development, life cycle, molting, and life span of an organism
Parthenogenetic reproduction (girl power!)
Effect of light intensity on the eye (a perfectly phototactic reaction!)
Use of mouthparts in securing food
Movement of food through the intestine
Respiration through diffusion
Determination of normal heart rate
Effects of various environmental conditions (e.g., pollutants) and chemical substances (e.g., caffeine and alcohol) on heart rate
So, in addition to being a tasty planktonic food source for fish, Daphnia are handy for demonstrating many physiological phenomena in your classroom and are easily maintained in culture.

Download the Working with Daphnia guide above to learn about culturing this complex yet easily studied organism.


For a fun and fascinating activity using Daphnia with your students, check out
When Fleas Take Energy Drinks
, a free activity guide only available at Ward's World.
About Ward's Science Live Materials
Ward's Science is committed to supplying high-quality specimens that support a wide variety of classroom activities and research. Because we cultivate and care for all of our live materials in our onsite labs, we ensure that your materials are always fresh, healthy, and delivered on time.
Discover our wide selection of live materials for teaching science here.
For more information about how to care for live materials, visit our Live Material Care Guide page; it has instructional and informational literature sheets for the most popular live specimens in our collection. From algae to vertebrates and everything in between, you will find the facts and instructions necessary to properly provide care for your live specimens and enrich your lessons with additional background information.

Our expert biologists and lab technicians are here to help with questions or one-on-one support with your live materials—Email sciencehelp@vwr.com for personalized support, custom orders, and more.
Recommended products
[StartProductBlock]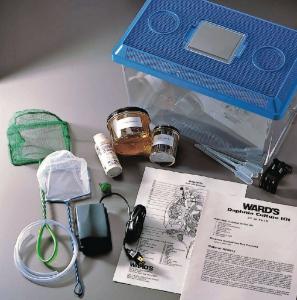 Ward's® Daphnia Culturing Kit
Culture your own specimens for a constant supply of Daphnia magna to feed your fish or to study.
[EndProductBlock]
[StartProductBlock]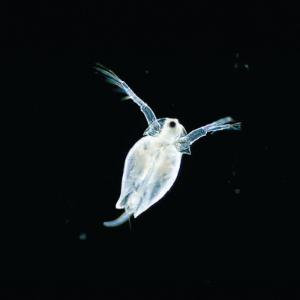 Live Water Fleas (Daphnia magna)
These products contain living or perishable materials. Please specify a delivery date.
[EndProductBlock]
[StartProductBlock]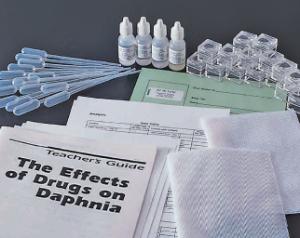 Ward's® Effects of Drugs on Daphnia Kit
Simple investigation using live specimen. Test four different compounds and analyzing the results of these substances on the Daphnia's heart rate.
[EndProductBlock]
[StartProductBlock]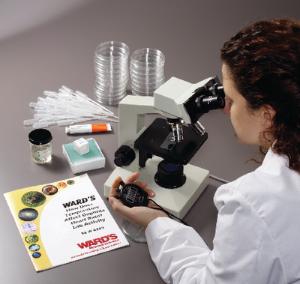 Ward's® How Does Temperature Affect Daphnia Heart Rate? Lab Activity
Use Daphnia to study thermoregulation mechanisms used by both ectotherms and endotherms and the advantages and disadvantages for each type of organism.
[EndProductBlock]
[StartProductBlock]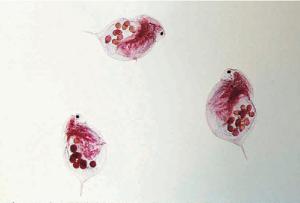 Daphnia, Brood Pouch Slide
Early Daphnia development. Identifying features are clearly distinguishable. Illustrate parthenogenic eggs.
[EndProductBlock]