Making Waves
Download this general activity for physical science on waves.
Grade Level: Grade 9
Discipline: Physical Science, Energy of Waves, Wave Interactions
Standards: Ohio standard alignment: PW.EW.3.
---
This is a general activity for Physical Science on waves. Students will look at topics such as energy of a wave, the various wave interactions (refraction, reflection, diffraction and interference). Students will also use vocabulary, definitions, contextual reading from textbooks. Videos can also help teach this concept.
Learn more by downloading the activity above.
---
Recommended Products
[StartProductBlock]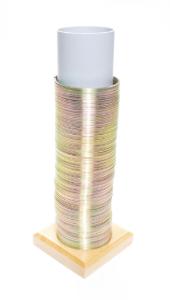 Super String with Stand
Extra-long spring (21cm when compressed) allows users to magnify the wave demonstrations to illustrate traveling waves and wave patterns. Included stand prevents tangling or damage to super spring during storage.
[EndProductBlock]
[StartProductBlock]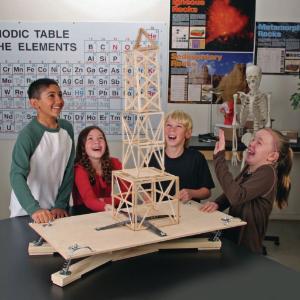 Shake, Rattle & Roll Earthquake Board
The first part of this complete unit describes how to use a Slinky® spring to demonstrate four types of seismic waves: primary, secondary, Raleigh, and L-waves.
[EndProductBlock]
[StartProductBlock]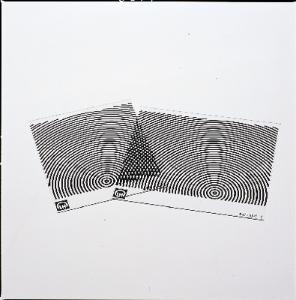 Interference Model
The concentric circles on each of these two transparent acetate plates help make the concept of wave interference perfectly clear.
[EndProductBlock]