Neuroreceptor Interception: How Medications Work
Grade Level: Grade 10
Discipline: Microbiology, Health
---
How can medications be simulated for further understanding?
Task your students with answering this question by using this miracle berry lesson plan and lab report. Students will understand how medications work in the body by experiencing a taste modification in the lab and then write a formal report including research, data collection, analysis, and conclusion. Understanding the basics of health will never be easier.
Learn more by downloading the lesson plan above.
---
Recommended Products
[StartProductBlock]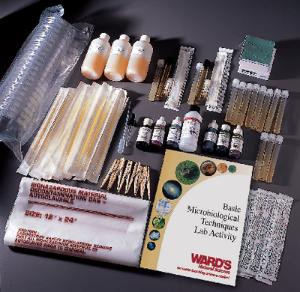 Ward's® Basic Microbiological Techniques Lab Activity
By employing culturing and staining techniques including sterile transfer, streak plating, Gram staining, and endospore staining, students identify the included "unknown" bacteria.
[EndProductBlock]
[StartProductBlock]

Healthcare Education
Provide hands-on training with real-world career applications. Shop the widest selection of materials for patient care, clinical applications, veterinary science, and biomedical studies, all in one place.
[EndProductBlock]