Natural Selection Simulation Activity
Grade Level: Grades 7 - 8
Discipline: Biology
---
The goal of this activity is to help students become familiar with trait variation and how it impacts natural selection. Students should also begin to understand the concept that populations change over time, not individual organisms. The beans represent different colors of mice and the papers represent the color of the environment in which they live.
Learn more by downloading the activity above.
---
Recommended Products
[StartProductBlock]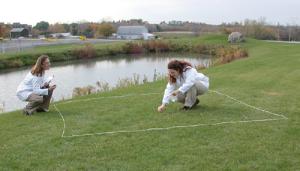 Ward's® Birds And Worms: Modeling Natural Selection
This simple demonstration of the relationship between adaptations and natural selection gets students away from their desks. Students discover predator-prey relationships, the benefits of camouflage in larger populations, and how these factors affect gene frequencies as they simulate birds that are trying to find food.
[EndProductBlock]
[StartProductBlock]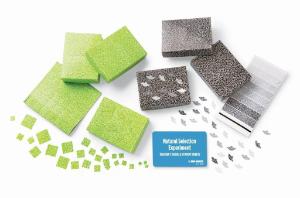 Natural Selection Experiment
Students duplicate the famous peppered moth evolution study in the lab with this Natural Selection Experiment.
[EndProductBlock]
[StartProductBlock]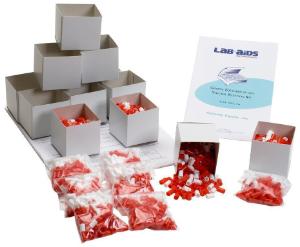 Lab-Aids® Genetic Equilibrium And Natural Selection Kit
In this lab, students study and examine genetic equilibrium and natural selection as processes of evolution. Simulations are used to develop insights about the actual genetic process involved when natural selection is operating on a population in equilibrium.
[EndProductBlock]