Marvelous Magnet Activities
Marvelous Magnets: An Exploration of Electromagnetism with Lab Stations
Grade Level: Grades 8 & 9
Discipline: Physics, Physical Science, STEM
Standards: National Science Standards Alignment
MS-PS2-5. Investigate and evaluate the experimental design to provide evidence that fields exist between objects exerting forces on each other even though the objects are not in contact.
MS-PS2-3. Ask questions about data to determine the factors that affect the strength of electric and magnetic forces.
HS-PS2-5. Plan and investigate to provide evidence that an electric current can produce a magnetic field and a changing magnetic field can produce an electric current.
---
Are you looking to teach your students about electromagnetism? Look no further. We have 10 fun lab stations you can try out in your classroom! From understanding simple electric motors to making magnets levitate to observing water clocks, your students will surely enjoy every activity.
Learn more by downloading the activity plan above.
---
Recommended Products
[StartProductBlock]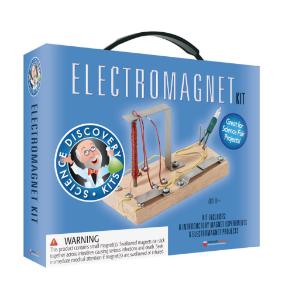 Electromagnet Set
Your students can use the Electromagnet Science Set to build an electromagnet, a doorbell, a chime, a telegraph, and more.
[EndProductBlock]
[StartProductBlock]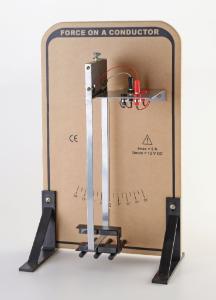 Essential Physics Demo: Magnetic Force on a Conductor
The Magnetic Force on a Conductor demo shows students how a current-carrying conductor behaves when placed in an external magnetic field.
[EndProductBlock]
[StartProductBlock]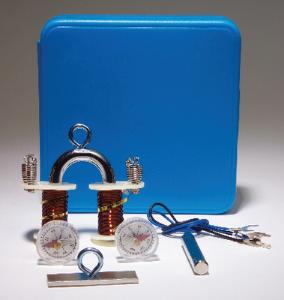 Electromagnet Kit
Students can use this kit to build bar and U-shaped electromagnets and determine the magnitude and polarity of electromagnetic forces.
[EndProductBlock]