Telescope facts; Plus a free download from McGraw Hill's AccessScience
Access to this content is available to Ward's World readers for free from McGraw Hill's AccessScience, an award-winning, digital STEM resource that provides immediate, authoritative answers to students' thirst for scientific knowledge on topics such as climate change, virology, pollution, and more. Ward's World and McGraw Hill have partnered to offer educators a no-obligation, free trial subscription to this product. Request your free trial today and discover how valuable AccessScience can be for you and your students.
---
French astronomer Charles Messier was a famous comet hunter who published a list of fuzzy, comet-like objects he saw through his telescope in the late 1700s. The bright galaxies, star clusters, and nebulae cataloged by Messier are still the most widely observed celestial marvels in the sky.
With the aid of modern telescopes, the students in your class can explore beyond our planet and observe distant galaxies in a way that would astonish Messier. Your lesson plans can help students understand how telescopes work, were developed, and the fascinating information they reveal about distant objects.


What are Messier Objects?
First things first; Messier objects are not comets (much to Messier's chagrin)!
The Messier objects are a set of 110 astronomical objects cataloged in Charles Messier's Catalogue des Nébuleuses et des Amas d'Étoiles and include:
Galaxies - a gravitationally bound system of stars, stellar remnants, interstellar gas, dust, and dark matter. The Messier list contains 40 galaxies.
Open (Galactic) Star Clusters - a type of star cluster made of up to a few thousand stars formed from the same giant collapsed cloud of gas and dust and therefore have around the same age. The messier list contains 26 open star clusters.
Globular Star Clusters - densely packed collections of ancient stars, bound by gravity. Roughly spherical, they contain hundreds of thousands, even millions, of stars. The Messier list contains 29 globular star clusters.
Nebulae - an enormous cloud of dust and gas occupying the space between stars and acting as a nursery for new stars. There are five nebulae categories: emission, reflection, dark, planetary, and supernova remnant.
Students will enjoy exploring the various celestial bodies with telescopes as part of your astronomy lesson plan.
Download McGraw Hill's AccessScience article, Telescope, to develop your lesson plans that help students understand how astronomers investigate deep sky objects. Download here.
---

Recommended Products
[StartProductBlock]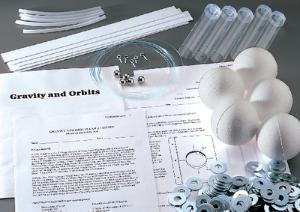 Ward's® Gravity and Orbits Lab Activity
Investigates the effect of gravity on a moving body, then determines the relationship between a celestial object's period of revolution and the force pulling on the object.
[EndProductBlock]
[StartProductBlock]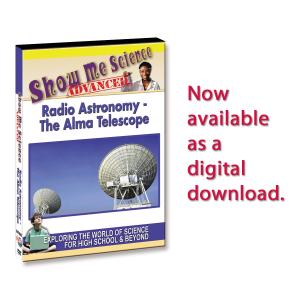 Show Me Science: Astronomy & Space - Far Out - Measuring the Universe
How far is a star or a galaxy? Scaling and measuring the cosmos is a complex problem. Scientists are integrating mathematical applications and scientific technology to create standards.
[EndProductBlock]
[StartProductBlock]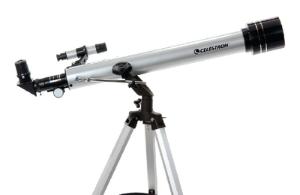 Celestron PowerSeeker 60 Refractor Telescope
An ideal combination of quality, value, features, and power, this telescope is well-equipped for both celestial and terrestrial viewing. Uses a 3X Barlow lens.
[EndProductBlock]
[StartProductBlock]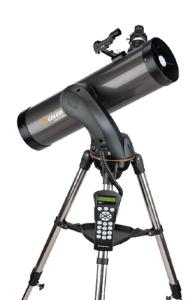 Celestron NexStar 130 SLT Reflector Telescope
Computerized, ergonomically-designed hand control automatically slews to more than 4000 objects, including over 600 galaxies, 300 clusters, and dozens of binary stars.
[EndProductBlock]