50+ Activities to Get Students Settled In and Ready to Learn
All Grade Levels

Check out these activities from WeAreTeachers and Ward's Science that you can use daily to get students in the habit of being on task as soon as they enter your classroom.
Science Bell Ringers
Drrriiiinnngg…Drrriiiinnngg, Drrriiiinnngg…Drrriiiinnngg!
The familiar school bell ring signals it's time to switch gears and get ready for the next period as energetic students burst through your doors. Bell ringers help reign in the hustle & bustle and get students settled in and prepared to learn.

WeAreTeachers has developed 50 science bell ringer activities that students can complete at the beginning or last few minutes of class. These activities are adapted for every science subject, including biology, chemistry, Earth science, physics, lab safety, and STEM/makerspace. Students will be motivated to complete these fun and engaging activities!
Get 50 Science Bell Ringers to Kickstart Your Class.

Fact:
Research shows that using fun and games for studying positively affects students' quiz performance.
1
Is that our final answer? Yes!
Science Trivia Facts
Fun science trivia facts from WeAreTeachers will help your students learn something new while getting them excited about fascinating science topics. Students will enjoy figuring out the answers to trivia questions in general science, biology, chemistry, Earth science, and physics! Educational and fun, it doesn't get better than that! Plus, these science trivia facts make great bell ringers or extra credit questions!
Get 25 Science Trivia Facts to Spark Student Curiosity
Check out how your peers are using these bellringers, trivia facts and more in their classrooms!
---
1. Neef NA, Perrin CJ, Haberlin AT, Rodrigues LC. Studying as fun and games: effects on college students' quiz performance. J Appl Behav Anal. 2011;44(4):897-901. doi:10.1901/jaba.2011.44-897

Recommended Products
[StartProductBlock]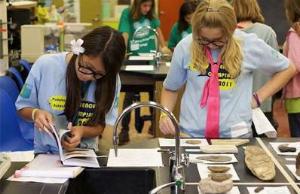 STEM
Hands-on and digital STEM resources to connect students to real-world STEM skills.
[EndProductBlock]
[StartProductBlock]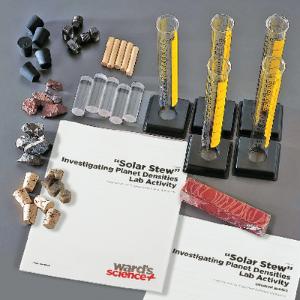 NGSS (Next Generation Science Standards) Activity Kits
Over 50 activity kits with activity guides aligned to NGSS and National Science Education Standards.
[EndProductBlock]