Predicting Porosity & Permeability of Earth Materials
Grade Level: Elementary School
Discipline: Earth Science & Geology, Porosity & Permeability
Standards:
K-2 ETS1-1. Ask questions, make observations, and gather information about a situation people want to change to define a simple problem.
2-ESS2-2. Develop a model to represent the shapes and kinds of land and bodies of water in an area.
2-PS1-1 & 2-PS1-2. (see description above).
---
In this lesson, students will be able to predict and investigate the porosity and permeability of different Earth materials through a hands-on activity, testing to see which materials are stronger than others at holding back water. By doing this, students will generate an understanding of how water can leak through different Earth materials to build a dam that is able to hold back more water.
Learn more by downloading the activity above.
---
Recommended Products
[StartProductBlock]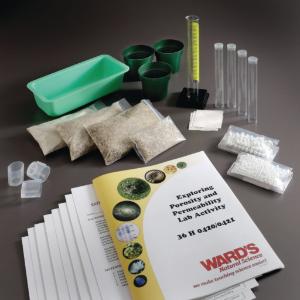 Ward's® Exploring Porosity and Permeability Lab Activity
The Exploring Porosity and Permeability Lab Activity make observing and calculating drainage rates and pore spacing simple.
[EndProductBlock]
[StartProductBlock]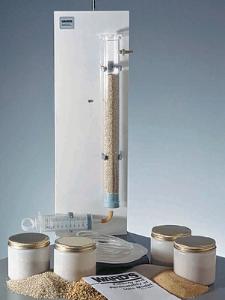 Ward's® Porosity and Permeability of Soils Model
Study the relationship between particle size and porosity, gravitational water and usable reserve, the effect of grain size on permeability, and Darcy's Law, all with one model.
[EndProductBlock]
[StartProductBlock]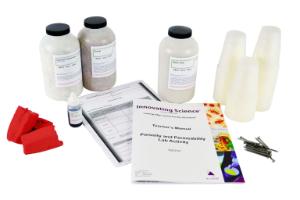 Porosity and Permeability
While sources of fresh water are usually associated with visible bodies of water such as lakes, rivers, ponds, and streams, the majority of fresh water on Earth is actually underground, collectively referred to as groundwater.
[EndProductBlock]