Pumpkin Populations & Limiting Factors
Help your AP Environmental Science students understand exponential growth, k vs r strategists, and limiting factors
Grade Level: High School
Discipline: AP Environmental Science
Standards: AP College Board ERT 5–3.2, ERT 6–3.5
---
Are you looking to help your AP Environmental Science students understand exponential growth, k vs r strategists, and limiting factors? Look no further. This activity is the perfect fit, especially in the Fall. Grab a pumpkin and start learning.
Learn more by downloading the activity plan above.
---
Recommended Products
[StartProductBlock]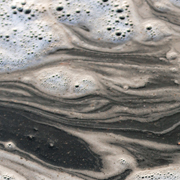 Environmental Science Resources
Use our engaging, hands-on products to support your Environmental Science lesson plans that help students understand key concepts and their present-day applications. Challenging, comprehensive resources that offer maximum flexibility and save time in your classroom.
[EndProductBlock]