Columnar Basalt Facts to Shape Your Lesson Plan
High School
Columnar basalts, anything this breathtaking requires a natural process that's quite painstaking!
Basalt columns are natural pillars made of hardened lava caused by the contraction of volcanic rock as it cools. Due to the "slow" (over a century) cooling process, columnar jointing is a spectacular structure composed of many polygonal prisms.

These spectacular natural beauties can often form as vertical cliffs or terraced steps, sometimes plunging directly into the sea.
Our Ward's Science geologist, Amelia, journeys to Iceland to bring you jaw-dropping images of columnar basalts and the scientific facts behind their formation. Include this lesson in your students' coursework; they will be excited to go with the flow!
Download our study guide and teacher's answer key to reinforce the concepts covered in this post.
Fun Fact:
Martian basalts: The Martian crust was built of basalt lava flows not much different from those on Earth.
Now that you've got your students' creativity flowing, don't let it cool off! Use these Ward's World activities to solidify their interest in Earth Science:
Rockhounds Agree: This mineral activity rocks - Students learn the distinguishing properties of one mineral from another, including color, streak, luster, hardness, fracture, and density. They'll learn how those properties are determined, how minerals are classified, how they occur in nature, and how they're used in daily life.
Earth Science Resource Round Up - Use these resources to help students explore the scientific facts behind everything from rocks and minerals to earthquakes, tsunamis, the water cycle, mountain formation, and more.
---
Recommended Products
[StartProductBlock]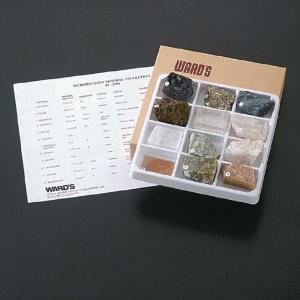 Ward's® Introductory Mineral Collection
Beginning geology students will easily recognize each of the wide range of physical properties when they examine the basic minerals. High-quality specimens, cut by Ward's geologists.
[EndProductBlock]
[StartProductBlock]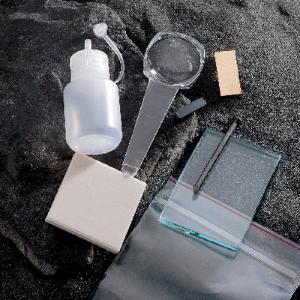 Rock and Mineral Test Kit
A handy zippered pouch contains all the equipment you need to perform a variety of physical properties tests on rocks and minerals.
[EndProductBlock]
[StartProductBlock]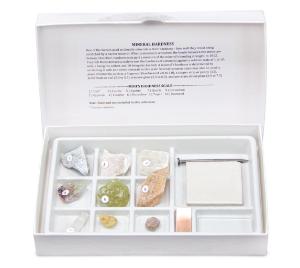 Ward's® Mohs' Hardness Scale Collection
Our most popular collection includes nine numbered samples, streak plate, nail, glass slide, and copper strip. All samples are pure crystalline forms to ensure accurate test results.
[EndProductBlock]
[StartProductBlock]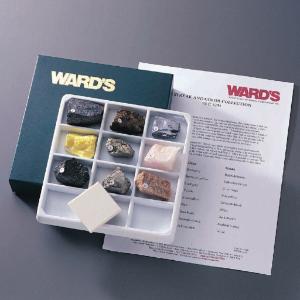 Streak and Color Collection
Samples in this set were chosen for dramatic color and streak. The set is housed in a compartmented collection box, and it includes an identification list.
[EndProductBlock]