Ocean Currents and Tides
Help your students create a model of the earth's ocean waves in a bottle.
Grade Level: Grade 6
Discipline: Earth Science
Standards:
ESS.ESS.2: Earth's Systems: 2) Construct an argument based on evidence about how global climate and weather patterns are impacted by interactions among the Sun's energy output, tectonic events, ocean circulation, vegetation, and human activities.
ESS.ESS.2: Earth and Human Activities: 12) Engage in an argument from evidence to explain the degree of which oceanic currents function. 13) Use a model to predict how variations in the flow of energy through radiation, conduction, and convection into and out of Earth's systems could contribute to global atmospheric processes and climatic effects.14) Using data, weather maps, and other scientific tools, predict weather conditions from an analysis of the movement of air masses, high and low pressure systems, and frontal boundaries.
---
Today we are going to learn to...
Activate Background Knowledge: Ask: How does gravity affect people on Earth? Do you think gravity has an effect on water and the Earth's oceans?
Relate to Real Life: Ask: What could we do as a population to reduce the garbage that is disposed of in the ocean which contributes to the Pacific Garbage Patch?
Involve All Students: Ask: How are winds formed on Earth? What effects do the oceans have on global weather patterns?
Label Learning: How are waves formed?
Kinesthetics: Create a model of the earth's ocean waves in a bottle.
Learn more by downloading the activity plan above.
View the accompanying PowerPoint presentation here.
---
Recommended Products
[StartProductBlock]
Ward's® Exploring Convection Currents Lab Activity
Students experiment with circulation in air and water with this lab activity.
[EndProductBlock]
[StartProductBlock]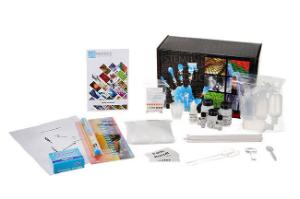 Make an Ocean Kit
This elementary kit allows students to model four ocean ecology scenarios as they investigate the effect of farm and industrial waste on ocean life.
[EndProductBlock]
[StartProductBlock]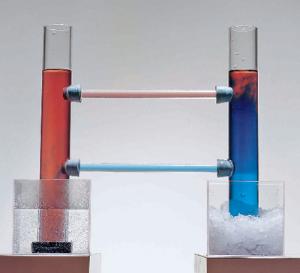 Ward's® Oceanic Circulation Model
Examine Oceanic Water Patterns That Cause the Gulf Stream and El Niño
[EndProductBlock]