Halloween Fun with Chemical Reactions: Jack-O-Lantern Tube of Toothpaste Demo
Middle School / High School
If you're like most teachers, it's not easy to get your students to pay attention. Well, all eyes will be glued to this demonstration for the Halloween season. Meanwhile you can sneak in lessons on exothermic processes, catalysis, oxygen gas test, and reaction rate (hey, all's fair in love and chemistry).
Watch our video above.
Recommended Products
[StartProductBlock]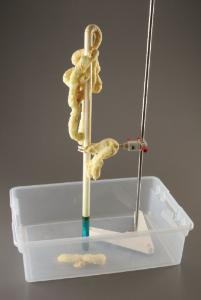 Ward's® Chemistry Elephants Toothpaste Demonstration
The tube of toothpaste demo takes the decomposition of hydrogen peroxide to a new level by adding soap and food coloring.
[EndProductBlock]
[StartProductBlock]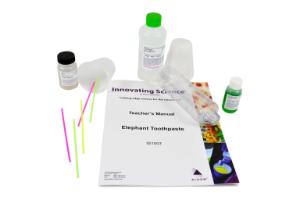 Elephant Toothpaste
Check out this fun demonstration that is classroom safe and shows the effects of a catalyst on a chemical reaction. Discussion topics can include basic chemical reactions, phase changes, and catalysts.
[EndProductBlock]