Bone Up Your Lesson Plans; Plus, a free handout from AccessScience
Access to this content is available to Ward's World readers for free from McGraw Hill's AccessScience, an award-winning, digital STEM resource that provides immediate, authoritative answers to students' thirst for scientific knowledge on topics such as climate change, virology, pollution, and more. Ward's World and McGraw Hill have partnered to offer educators a no-obligation, free trial subscription to this product. Request your free trial today and discover how valuable AccessScience can be for you and your students.
---
Middle and High School

We're delighted that you picked our bone article to read! Understanding the intricate world of bones and their pivotal role in the vertebrate body is a fundamental and captivating subject for your students. Bones, the rigid structural organs that form the skeletal system, provide support, protection, and mobility to our bodies. The future osteologists and archeologists in your class will be excited to learn that the science of bones goes deeper than mere structure.
This field encompasses many concepts and phenomena, such as osteogenesis—the process by which bones develop—and bacterial bioerosion, a phenomenon affecting bones buried in soil. To put more meat on the bone, these organs are not static structures; they are constantly changing, living tissues that are home to a bustling community of cells, including osteoblasts, osteoclasts, and osteocytes, all supporting bone formation, maintenance, and repair.
Your lesson plans can help students see how studying bone health, including conditions like osteoporosis (bone mineral density and mass decreases) and osteoarthritis (degenerative joint disease), helps us understand overall human health.
You don't have to work your finger to the bone to get started. Just download a bone-afide copy of McGraw Hill's AccessScience article, Bones. The article delves deep to enhance your lessons, providing valuable insights about bone types, formation, and diseases. The free download also includes assessment questions and answers you can use to test student understanding.
---
Recommended Products
[StartProductBlock]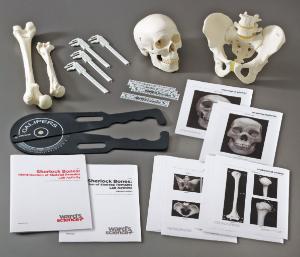 Sherlock Bones: Identification of Skeletal Remains Kit
Demonstrates the epiphyseal union process and uses Vernier calipers like forensic anthropologists. NGSS Life Science DCIs LS1 and LS2.
[EndProductBlock]
[StartProductBlock]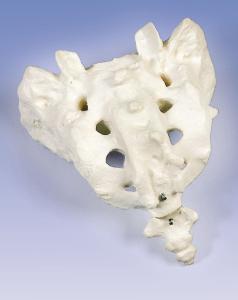 3B Scientific® Individual Bones
Individual bones and bone sets in high-quality plastic. A great alternative to a full skeleton.
[EndProductBlock]
[StartProductBlock]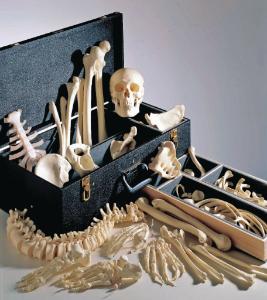 Human Disarticulated Skeleton Models
Choose from a broad selection of hands-on tools, including desktop and life-size models. Perfect for introducing students to individual human bones.
[EndProductBlock]
[StartProductBlock]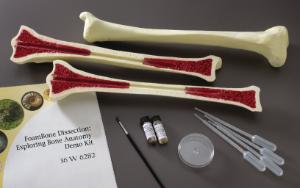 Ward's FoamBone Dissection: Exploring Bone Anatomy Demo Kit
Using FoamBones and other materials included in this activity, students get an in-depth look at the structure and function of bone at both the macroscopic and microscopic levels.
[EndProductBlock]