8-in-1 Summer Science Activities Power Pack | Free Download
Middle to High School
The summer may get hot, but these activities will stay cool all season long!

Whether you're looking for an engaging way to end the in-classroom year or want your students to enjoy learning over the summer break, these activities will connect them to the great outdoors and the world of science—the Ward's World way!
We've packed eight popular Ward's World activities into this resource, making it easy for you to pick your favorites and share them with your colleagues. Use these activities to help keep students sharp academically while providing them with engaging new experiences.
Here's what you'll get in the 8-in-1 Summer Science Activity Power Pack:
A spectacular ocean view - marine mural lesson plan - Biology
Artful biology lesson plan for a creative way to teach high school science students about undersea food webs and ocean ecosystems.
Rocket Activity - Physics
Fun distance learning activity using simple household items that help teach concepts on chemical reactions, gravity, rockets, thrust, pressurization, and carbon dioxide.
Make a hovercraft activity - Physics
Your students will get a rise out of building a hovercraft to explore the principles behind gravity, air resistance, and friction.
McGraw Hill Pollination - Biology
Teach students about the busy world of bees, butterflies, and other animals that do the vital work of moving pollen around with this free resource from McGraw Hill's Access Science.
How to build a makerspace on a shoestring budget: a summertime project - STEM
Starting a makerspace doesn't have to cost a fortune - it can start right now with everyday items that may be staring you right in the face. Here they are.
Rockhounds agree - this mineral activity rocks - Geology
Using various testing methods, students will learn the properties that distinguish one mineral from another, how minerals are classified, how they occur in nature, and how they're used in daily life.
Shed light on chemiluminescence with this simple activity - Chemistry
Help students discover the science behind cool things like glow sticks, fireflies, jellyfish, and even crime scene investigations.
McGraw Hill Soil Chemistry - Chemistry & Earth Science
Unearth the science behind soil to introduce students to various STEM concepts, including soil formation, classification, and mapping; and physical, chemical, biological, and fertility properties.
Download the 8-in-1 Summer Science Activity pack today. These activities cover a wide range of science topics you may want to reinforce as students head off to enjoy the summer months ahead.
---
Recommended Products
[StartProductBlock]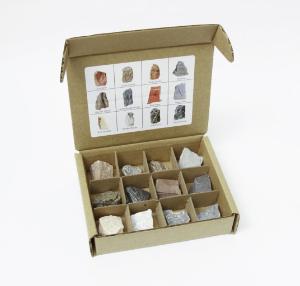 Ward's Science Essentials® Metamorphic Rocks Collection
Perfect for teaching properties of metamorphic rocks.
[EndProductBlock]
[StartProductBlock]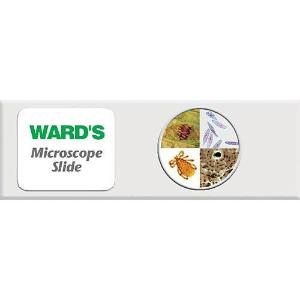 Sun and Shade Leaves Slide
Shows variation between leaves grown in the sun and shade.
[EndProductBlock]
[StartProductBlock]
NewPath Earth Science Learning Centers
Engaging, ready-to-use learning centers for review of standards-based topics.
[EndProductBlock]