Mink Scavenger Hunt Dissection Activity
Mink are great specimens to study the basic anatomy of a mammal.
Grade Level: High School
Discipline: Biology, Anatomy and Physiology
Standards:
CLS1.A: Structure and Function. Multicellular organisms have a hierarchical structural organization, in which any one system is made up of numerous parts and is itself a component of the next level.
HS-LS1-2: Develop and use a model to illustrate the hierarchical organization of interacting systems that provide specific functions within multicellular organisms.
LS4.A: Evidence of Common Ancestry and Diversity. Genetic information, like the fossil record, provides evidence of evolution. DNA sequences vary among species, but there are many overlaps; in fact, the ongoing branching that produces multiple lines of descent can be inferred by comparing the DNA sequences of different organisms. Such information is also derivable from the similarities and differences in amino acid sequences and from anatomical and embryological evidence.
HS-LS4-1: Communicate scientific information that common ancestry and biological evolution are supported by multiple lines of empirical evidence.
---
Mink (Mustela vison) are great specimens to study the basic anatomy of a mammal. Mink have very similar muscular structures with similar functions when compared to a human. These ranch-raised animals are perfect for visualizing the muscular, digestive, circulatory, respiratory and nervous systems. Try out this Mink scavenger hunt dissection activity in your classroom today.
Learn more by downloading the activity plan above.
---
Recommended Products
[StartProductBlock]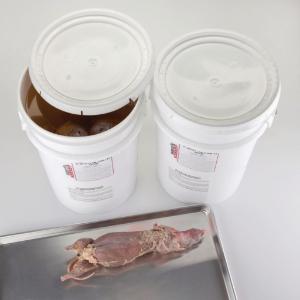 Ward's® Pure Preserved™ Mink
Experience quality with true-to-life preservation, combined with artfully illustrated dissection guides, free with every purchase, to maximize value, lesson time and student engagement.
[EndProductBlock]
[StartProductBlock]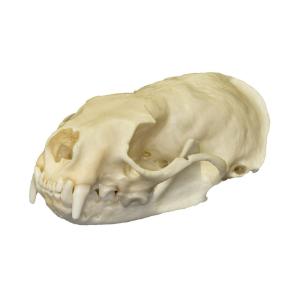 Natural Bone American Mink Skull
The Mink is found throughout the United States, appearing in parts of every state except Arizona. Adult Minks grow to about two feet in length, with up to half of this length being the tail. A member of the weasel family, minks are successful carnivores feeding on small vertebrates and occasional insects.
[EndProductBlock]
[StartProductBlock]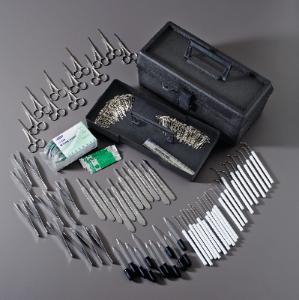 Ward's® Classroom Dissection Set
This set includes enough high-quality equipment for 12 lab groups to work at once. All of the instruments are stored in a heavy-duty tool box with a polypropylene insert tray, and the set provides an informative Dissection Tips and Suggestions guide.
[EndProductBlock]