What is climate change? A middle school lesson plan.
Earth Science/Geology Activity – Grades 6-8
By the time your students reach middle school, they've probably heard the term climate change and understand that our planet is warming. But they likely don't know why it's happening, what people think about it, and the effect it can have on our environment and our lives. We'll help you teach them in a way that empowers and inspires them, rather than instilling fear.
This comprehensive middle school unit reveals differing viewpoints, explores established science, and incorporates hands-on research activities over the course of 13 days.
Day 1 – Comparing viewpoints on climate change
Day 2 – Climate modeling
Day 3 – Topography and sea level rise
Day 4-6 – Human health effects
Day 7-8 – Agriculture effects
Day 9-11 – Weather effects
Day 12-13 – Adaptation and mitigation
As always, if you have any questions about lesson plans or anything else, just ask the Ward's Science Plus Us team at sciencehelp@vwr.com. Our in-house scientists and technicians are ready to answer even the toughest inquiries.
Recommended Products
[StartProductBlock]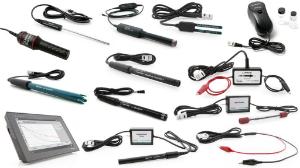 LabQuest® 3 Environmental Science Package
Durable LabQuest® 3 is a powerful, advanced, easy-to-navigate, and versatile data-logging solution for STEM students.
[EndProductBlock]
[StartProductBlock]
Ward's Cool Containers
Durable containers for chilling temperature-sensitive samples.
[EndProductBlock]
[StartProductBlock]
Interactive Whiteboard Science Lessons: Earth's Climate
Bring the mysteries of climate change to life with seven interactive activities covered in this lesson.
[EndProductBlock]
[StartProductBlock]
Standard-Grade Glass Beaker
Our high-quality borosilicate beakers meet ASTM standards and are a great value.
[EndProductBlock]
Related content: