Key Concepts of Nutrition; Plus, a free handout from AccessScience
Access to this content is available to Ward's World readers for free from McGraw Hill's AccessScience, an award-winning, digital STEM resource that provides immediate, authoritative answers to students' thirst for scientific knowledge on topics such as climate change, virology, pollution, and more. Ward's World and McGraw Hill have partnered to offer educators a no-obligation, free trial subscription to this product. Request your free trial today and discover how valuable AccessScience can be for you and your students.
---
High School

Nutrition is the biochemical and physiological process by which an organism takes in and uses food and other nourishment to survive. Organisms' bodies break down food into nutrients to be metabolized and used as fuel and chemical structures.
You can transform the daily act of fueling our body into an opportunity to deepen students' understanding of essential biology, chemistry, and biochemistry concepts.
Students will eat up any lesson about the chemical processes involved in food transformation. From exploring major food components, such as water, carbohydrates, lipids, proteins, and minerals, to examining the digestion and energy metabolism of food ingredients, studying nutrition is a lot to bite into.
Students in your class may wonder how scientists determine food's nutrients. Here are a few examples to whet their appetite:
Measuring fat content:
Two standard methods are used to test and analyze fat in food: The gas chromatograph (GC) method and the Solvent extraction-gravimetric method. Scientists use the GC method to get precise measurements of total fat and individual fats for nutritional labeling. The solvent extraction-gravimetric method provides a quick estimate of fat and relative comparisons between samples. This quick method can return results up to 10% higher than results from the GC method.1
Measuring protein content:
Protein is high in nitrogen, so measuring the nitrogen is a good indicator of how much protein is in that food. The Kjeldahl method is one way to measure the nitrogen in food. The Kjeldahl method involves three key steps: digestion, distillation, and titration. In some automated Kjeldahl systems, total protein is calculated as nitrogen content × 6.38.2
Measuring carbohydrate content:
That's a false lead. Carbohydrates aren't actually measured in food; they're calculated. The value is calculated in the U.S. and Canada using "carbohydrate by subtraction." So, the grams of protein, fat, alcohol, water, and ash are subtracted from the total grams in the sample. The amount left over is considered the carbohydrate value.
Download McGraw Hill's AccessScience article, Nutrition, for concepts about organisms' unique nutritional needs and the essential nutrients for good health. The free download also includes assessment questions and answers you can use to test student understanding.
---
1. Medallion Labs 2. Science Direct
Recommended Products
[StartProductBlock]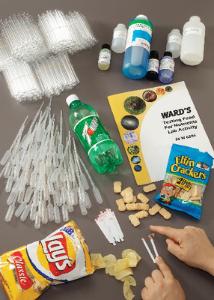 Ward's® Testing for Nutrients in Food Lab Activity
Students perform qualitative chemical tests on food samples to determine the presence of macronutrients, such as lipids, sugars, starches, and proteins.
[EndProductBlock]
[StartProductBlock]

Drugs and Nutrition Microslide
View the effects of drugs and poor nutrition on the body.
[EndProductBlock]
[StartProductBlock]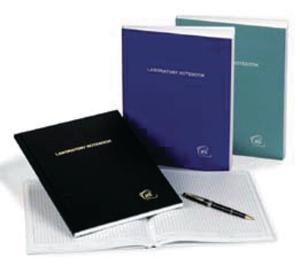 Ward's® Engage Macronutrients in Food, IBL Case
Students enter the role of lab interns learning how to conduct chemical testing on foods to determine macronutrient composition.
[EndProductBlock]